Read what crafters are asking about Laser Engraving products
Join our Facebook group for more info! 
What software do I need to run a laser machine?
A laser machine needs vector files to start the Laser Engraving process. From the file, the Laser Engraver knows where to point the laser and which image to create. There are numerous software programs to create such a file such as Inkscape, Adobe Illustrator, LightBurn, DraftSight or CorelDRAW. It is best to use the recommended software provided from your laser manufacturer.
What size of a laser do I need?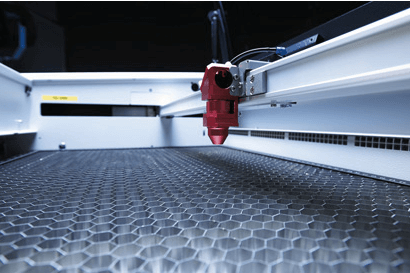 The size of the laser engraver depends on the projects that you will be working on. You will need an engraver that will easily fit in your office space or workshop but will be large enough to handle the projects that you will be working on. Before you purchase your laser engraver, it is a good idea to think about where you will be placing it. You need to make sure that you have enough space in your workshop or office for your laser engraver, and you also need to make sure that it is properly ventilated. It is a good idea to keep your laser engraver about a foot away from any walls or barriers. This ensures that air can circulate through the engraver's fans and keep the engraver cool throughout the engraving process. You need to also be able to plug it into an outlet that is able to provide the right amount of electricity that the laser engraver needs.
What benefits does laser engraving offer?
Laser engraving is a reliable manufacturing method that offers high precision for complex artwork. You can use your laser to engrave many different types of materials which allows freedom of choice and creativity.
What materials can I engrave with a CO2 laser?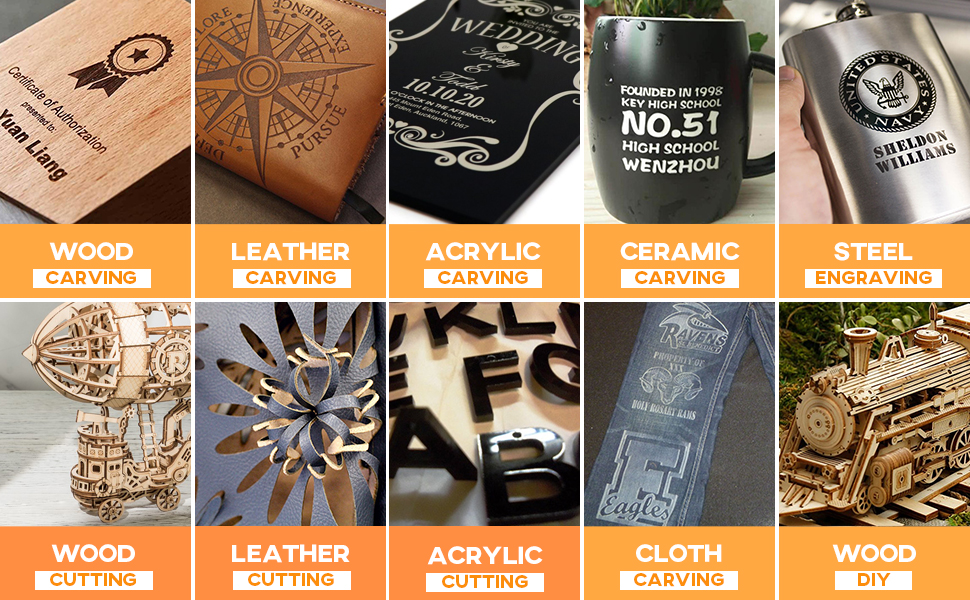 CO2 laser engraver & cutter can work on many materials, like acrylic, wood, paper, stone, glass, leather, rubber, marble, and many nonmetal materials. *CO2 lasers only mark bare metals when anodized or treated.
How can I engrave bare metal or stainless steel?
CO2 laser machines can directly mark a variety of coated metals such as anodized aluminum or powder coated stainless steel. However, bare metals reflect the wavelength of a CO2 laser, meaning direct marking typically requires a fiber laser source.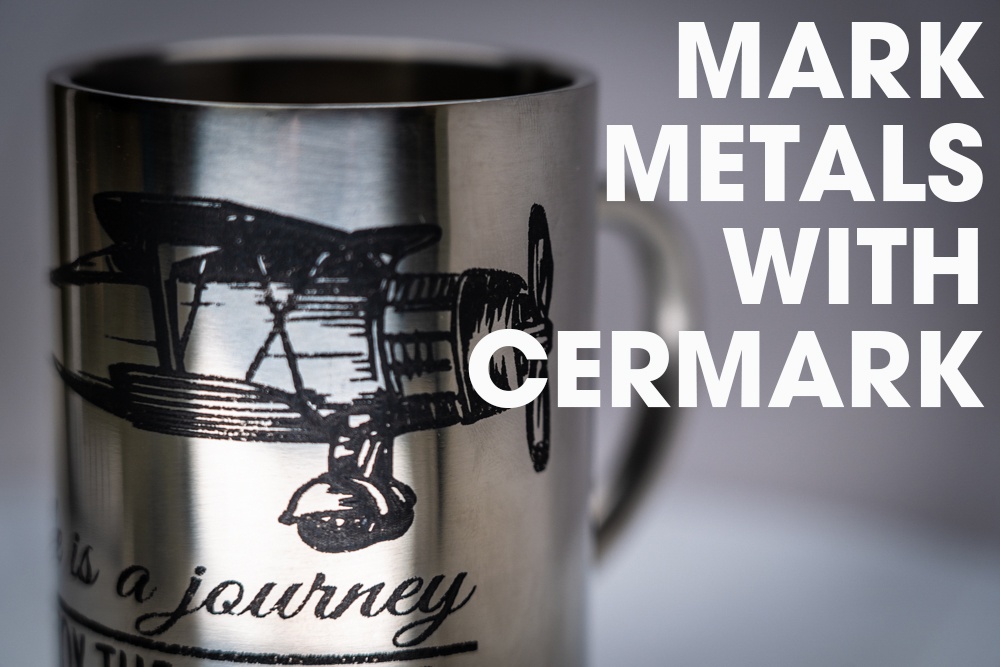 To engrave bare metals it will require a metal marking spray like Cermark, Enduramark or LaserBond. Spray the item, allow it to dry, and then perform the engraving as normal. The heat from the laser bonds the solution to the metal, resulting in a permanent black, silver, or sparkle-type mark from a CO2 laser machine. You can simply wash the item with water and clean the spray off.
Are there any materials that should not be engraved?
You want to make sure that you are not using the laser engraver on anything that could potentially damage what you are trying to engrave. Also, certain things could react with the laser and they could be harmful to you. For example, when PVC is cut with a CO2 laser, it can create hydrochloric acid and toxic fumes which are dangerous for you, and less importantly, will corrode the laser engraver itself. It is important for you to discuss this with the company that you purchase the laser engraver from to ensure that you only engrave what is safe and best for you and the laser engraver.
How can I engrave multiple products at 1 time?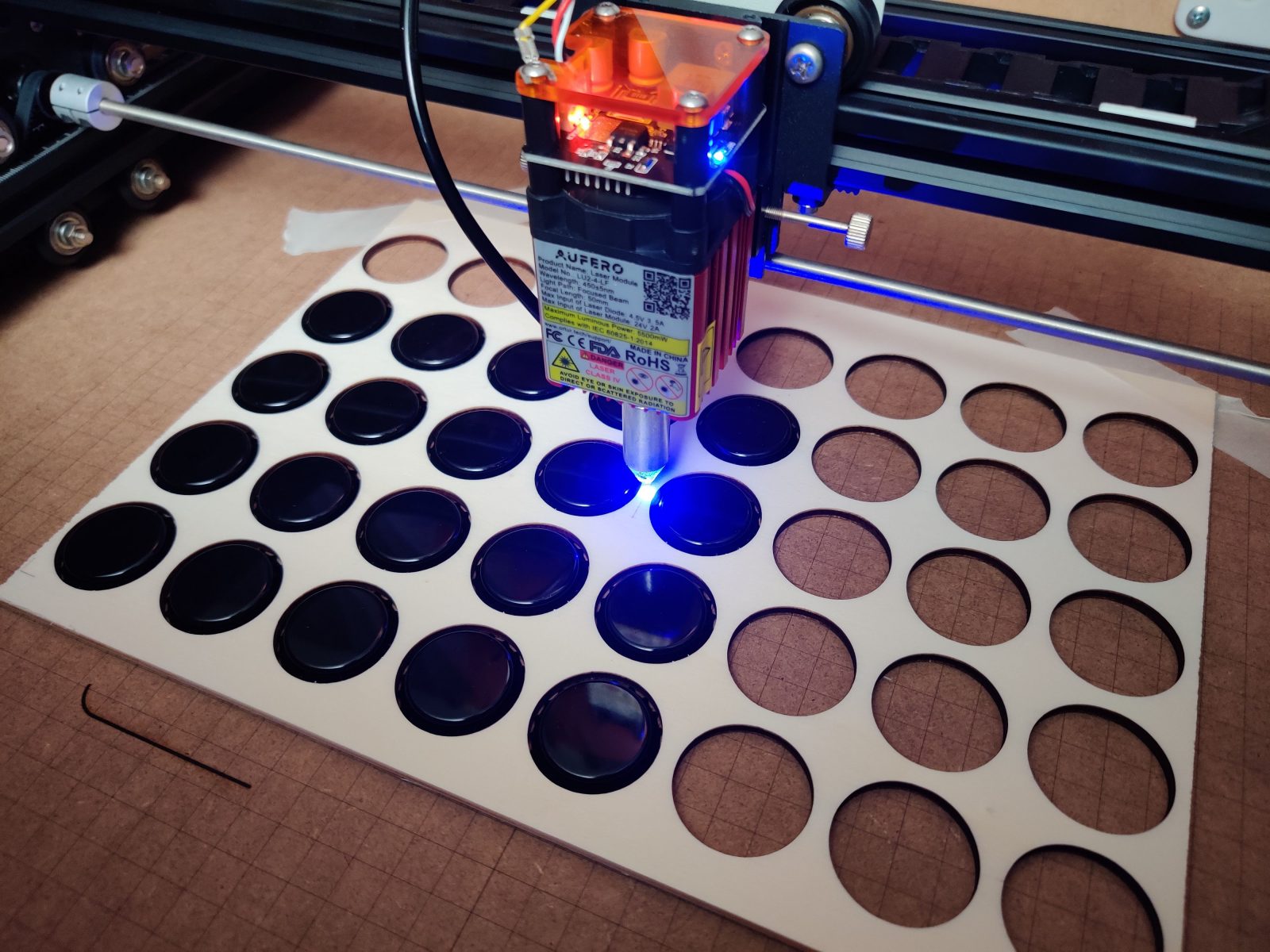 You can create a jig or template to place your items and engrave in bulk. Use your laser to cut wood, acrylic or a 3D printer to create your product jigs.
How can I avoid burn marks when I engrave the material? 
Consider using masking tape on top of the product. Then laser through the tape and into the material. Once engraving is complete you can remove the tape. Also, review your engraving power settings and speeds to adjust how the material reacts.
How can I remove the burn marks from engraving? 
It depends on the material. For wood engraving, you can simply sand the wood to remove burn marks. For leather, coated metals (tumblers) and other materials you can test products like; LA's Totally Awesome, denatured alcohol, water, simple green, isopropyl alcohol 91%, or enduramark cleaners.
What settings and parameters do I use to engrave or cut? 
Test, test and test again. Each laser is different from each other with different power settings and speeds. It is best to test your materials by adjusting your power and speeds to create a comparison chart.